Funeral director In Essentie brings funerals back to the essence: saying goodbye to a loved one. But how do you give such a special company a representative online presence? Chent Creative was asked to design and realise the new website of In Essentie.
The user is central
The content was central during the construction of the website. Visitors to In Essence most likely have a lot on their mind when they visit the page, searching for information does not have to be added to this. The website was designed based on this idea.
The house style and logo were designed by Nota Bene Communicatie. An attempt has been made to reflect the calm and soft character of these elements in the website as much as possible.
Maintain the website yourself
It has been decided to develop a WordPress website, so that In Essentie can maintain and supplement the website itself. The page builder, Elementor, can also be used without technical knowledge. The website is of course responsive and SEO optimized. View the end result here.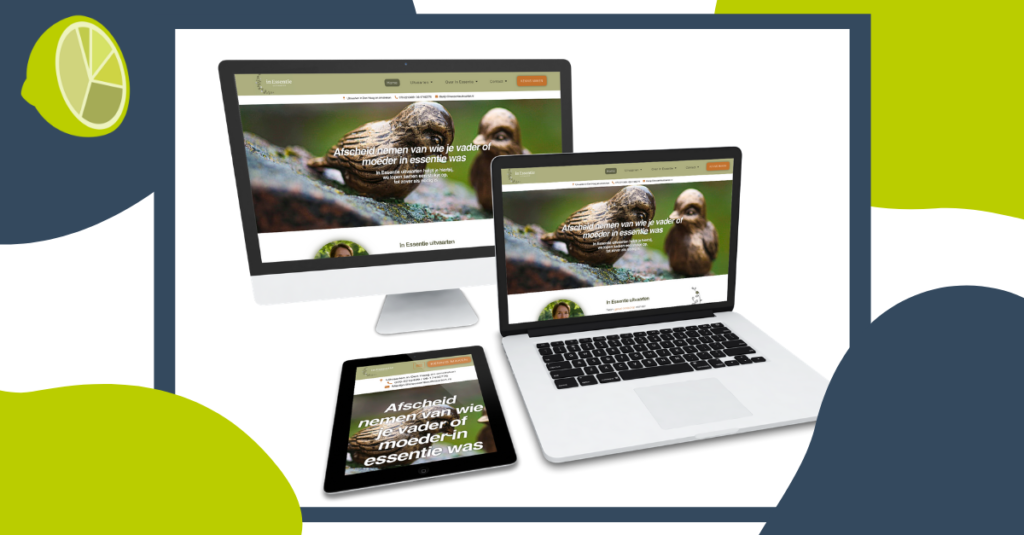 Design
SEO
Web Development